Without an observer, all works of art are worthless
Author: Bèatrice Gauvain
Published: 2021-06-26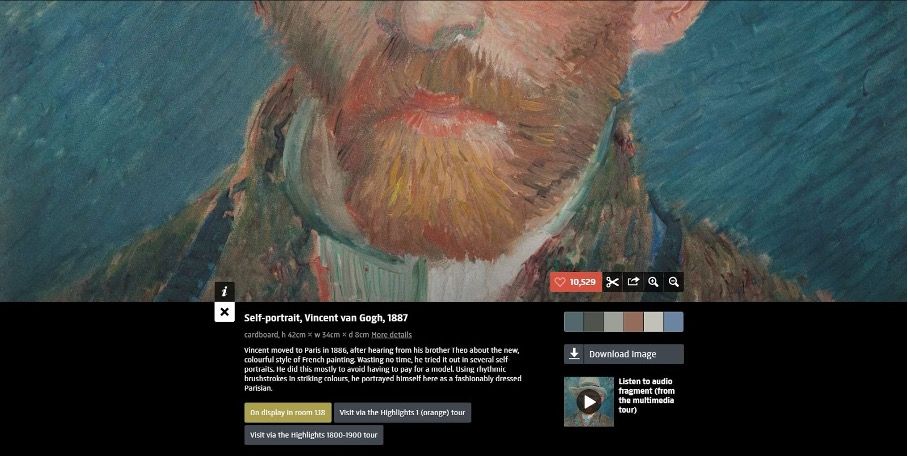 In both the analog and digital world, art relies on viewers to convey meaning. In the midst of an ever-increasing amount of data in the digital space, how do you ensure that digital collections remain visible?
One method for retaining the public's long-term interest is to allow the user to interact with digital collections. This transformation of the viewer from a passive to an active participant can be traced back to mid-20th century analog museum practices. Gerhard Bott calls for the democratization of cultural heritage as early as 1970, stating that "without an observer, all works of art are worthless. The museum is a place of gathering of equals." (Gerhard Bott, Das Museum der Zukunft, 1970 p.8).
The success of digital democratization is best exemplified by the Rijksstudio, which was created for the collections of the Rijksmuseum in Amsterdam. The studio not only lets its users save their favorite works of art to create customized collections, it also provides deep filters to obtain extremely personalized results, which is particularly useful for research.
Furthermore, under the Creative Commons license, all images are free to download and reuse, allowing the people ownership over their cultural heritage. The implementation of these strategies was meant to bridge their 10-year closure due to renovations and, with over half a million accounts created since, resulted in higher visitor numbers than ever before after reopening.
Internationally, these techniques are becoming more prevalent, but when studying Switzerland, particularly Basel, only around half of the museums exhibit their collections online and of these, only one, the Vitra Design Museum, allows for public participation.